Sample photo with hashtags which could be used on Instagram, TWITTER, Facebook, etc
#AmazingWhiteRock #WhiteRockBeach #WhiteRock #WhiteRockPier #WhiteRockPhoto #WhiteRockFirst #OpenForBusiness

If you LOVE White Rock and are a PHOTO SNAPPER (professional photographers included) or SOCIAL MEDIA JUNKIE and do not have a business (business owners who are not AMAZING White Rock Business Partners are also welcome to become just friends), but like to take photos and have a smart phone or tablet with Instagram, Twitter, Facebook, Tumblr, or other social media, you can help by using the hashtag #AmazingWhiteRock.
#
Amazing

White

Rock

We would like our AMAZING White Rock Business Partners to reward you for your efforts, in turn THANKING you for a few clicks, a photo and taps on your device. This is an idea under development to get businesses on board to get you FREE STUFF. Posting a pic and using the hashtag #amazingwhiterock will help get the attention of potential business partners, who may choose to offer prizes to people posting photos they like. For example: If your photo shows up on Instagram – Twitter – or Facebook and they like what you posted – you could WIN. Any business could offer this even without being connected to us (without paying or owing us – FREE IDEA). As long as the photos are taken in White Rock and your posting has the hashtag #amazingwhiterock, feel free to post pics of sunrises, sunsets, the pier, the FAMOUS WHITE ROCK, your dog walking on the sidewalk, selfies with your friends, food & drink, classic cars on Marine Drive, etc. If your photos impress a local business, they could direct message you to offer you a reward (this is up to them, not to us).
Advertisements

SECURITY SYSTEM STICKERS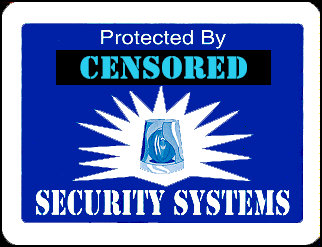 Alarm-Stickers.com
is selling
ALARM STICKERS
in
6-packs, 10-packs, 15-packs & 30-packs
, which is enough to give door an window protection for an small sized homes, larger homes, cottages, or businesses.
*The name appearing on the stickers has been censored to prevent would-be thieves looking for a particular name. **The stickers are white and blue and do not pulsate; the above image is for illustration purposes only*
[DISCLAIMER-AWR]
This is a goodwill concept that local businesses can help to go viral – by using mainstream social media to direct message reward offers to users of the #amazingwhiterock hashtag. These reward offers have the potential for creating long-term customers.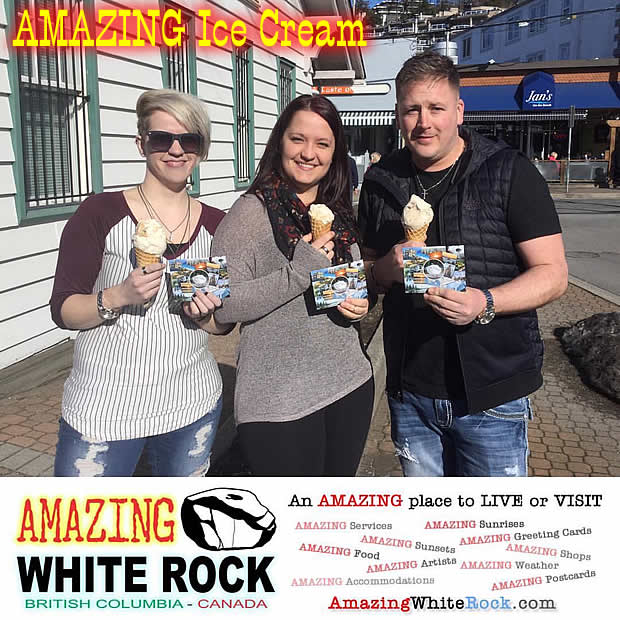 These are some of the current White Rock Beach & area postcard retailers:
Save On Foods (Semiahmoo Shopping Centre) 1641-152nd Street, Surrey, BC V4A 4N3
White Rock Pharmacy

,

102 – 1440 George St.,

White Rock

BC

V4B 4A3

WhiteRockBeach.ca- Buy Online - We ship worldwide
The White Rock Beach Gallery - Waterfront Promenade Gallery – (weather permitting)
Mr White Rock - Ric Wallace 604-259-0105 - VISA, MasterCard, Debit & CASH
Sunnyside Evergreen Pharmacy - 2397 King George Blvd. Surrey BC V4A 5A4
Whitby's Books and Gifts - 14877 Marine Drive, White Rock BC V4B 1C2
Pier Souvenirs - 14969 Marine Drive, White Rock BC V4B 1C3

Heavens Angels Gifts & Gelato

15557 Marine Drive Dr White Rock, V4B 1C9
NOTE: Some retailers will have limited postcard selections due to space. PLEASE NOTE: The White Rock Museum does NOT sell our products (turned down 3 times) as they have no interest in our products. Please support the above local businesses that support out efforts.
This is the
ONLY location
you can see most of the
118+ White Rock / South Surrey postcards
& greeting cards on display at the same time (even the winter and Christmas postcards - weather and time permitting).