#
AMAZING

WHITE

ROCK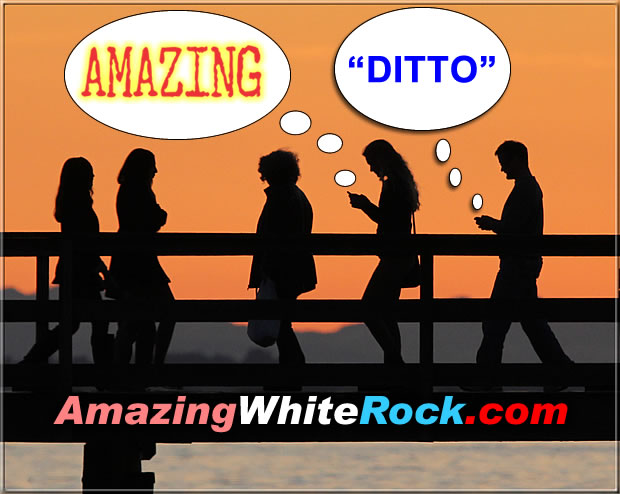 The slogan "Open For Business in White Rock" was developed by Ric Wallace who registered this site and has been made famous because of some White Squirrels he first photographed in 1995. Since then he has moved 3 time zones to promote a BIG 486-ton White Rock at White Rock Beach. He estimates over 500 million people worldwide have read, seen or heard him on TV, newspapers, magazines, radio, websites, blogs and he holds many titles – he can support this claim with what he has on his iPad. He got into website design because of some AMAZING (non albino) White Squirrels. When he sets up at the beach in front of the White Rock Museum or on the grass area of the west beach with his photographs, look for his White Rock and White Squirrel postcards, greeting cards, canvas prints, etc. He sees potential for White Rock and is tired of watching businesses close. Ric feels a void can be filled by promoting AMAZING White Rock, British Columbia CANADA.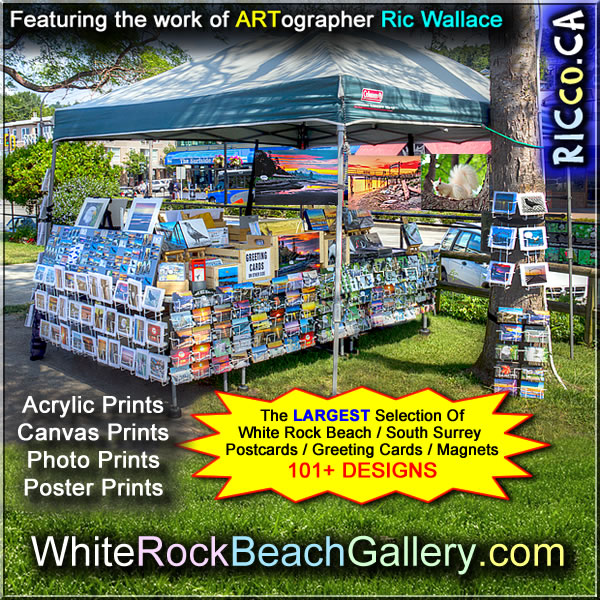 There are many issues facing people running a business in White Rock or the lower mainland – high rent, gas, taxes, short tourist season, parking, the weather, etc. To run a successful business in White Rock you have to approach things using a different view. Our AMAZING sunrises and sunsets have been featured on many of our 101+ postcards and greeting cards. Ric Wallace and his postcards have been featured on GoVancouver and even the Discovery Family Channel in the USA.

White Rock Postcard Photographer Ric Wallace – Mr White Rock on Shaw TV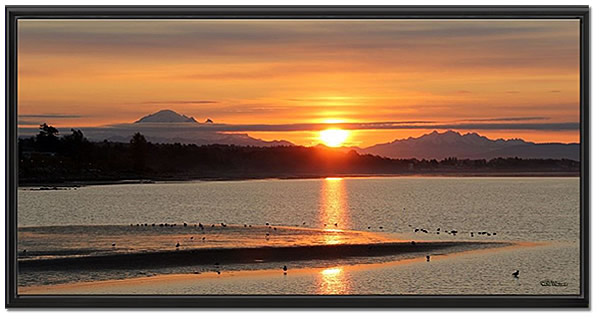 With so many parties passing the buck or not taking responsibility, ignoring what is going on and cancelling Tourism White Rock, the time has come!
ASK NOT what White Rock can do for YOU, but what you can do for WHITE ROCK!
On a sunny summer day at White Rock Beach or even a cold sunny winter day, Moby Dick Fish & Chips has line ups at the east beach for their AMAZING Fish & Chips.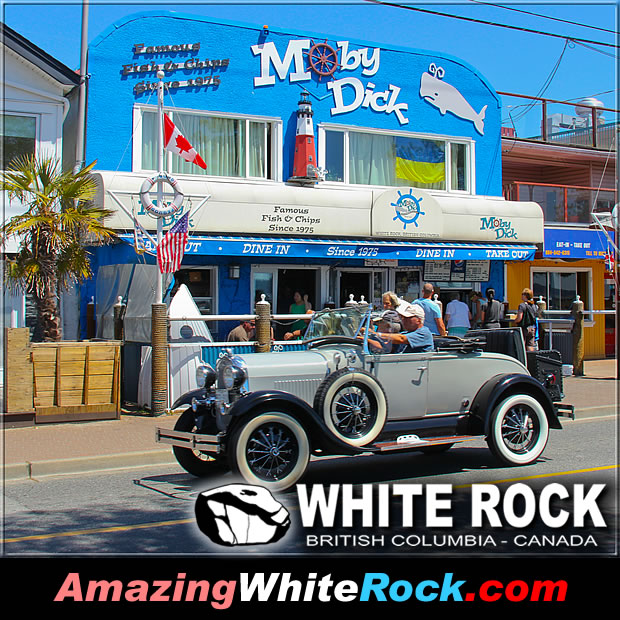 With the 2016 election in the United States, Donald Trump's win was attributed to or fought out through social media some believe.
The AMERICA FIRST campaign has worried many world leaders, including in CANADA. Only time and results will tell if he was the right decision for what some say is the most powerful job in the world. With Donald Trump being quoted many times on LUCK, it gave us an idea to promote our Lucky Coin.
AmazingWhiteRock.com is planning on many online campaigns to be used for White Rock using social media and on our postcards and greeting cards.
White Rock FIRST – has many possibilities. Minutes from the Washington, USA border.
White Rock should be your FIRST STOP across the border. Food, shopping, sunsets, sunrises, shopping or even a SELFIE on the pier or beach.
Getting the word out about the AMAZING food, sunsets, sunrises, ice cream, lodging, shopping, places to propose can help bring people to the White Rock area. Many businesses long since closed may have had doors closed because they were focused only on selling or forced out by HIGH rent or lease hikes. We are looking to help or unite businesses and people with smart phones, tablets or cameras to help MARKET or PROMOTE (not sell) White Rock.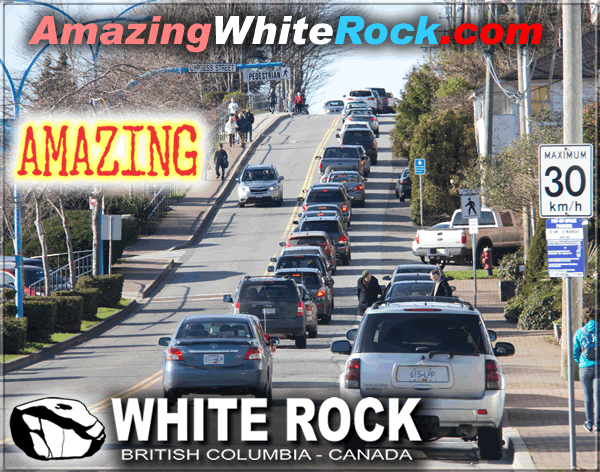 We need to heat things up on Marine Drive to have more AMAZING things to BRAG ABOUT in White Rock. AMAZING Photos on social media, blogs, postcards, greeting cards can all help show off AMAZING White Rock, in turn boosting tourism for local businesses. Ric Wallace likes to use the analogy of a sled dog team: they are all going the same direction. He prefers to be the lead dog because of the view (the other dogs are looking at and smelling dog BUTT). Ric Wallace (AKA Lead Dog, Postcard King, Mr White Rock, etc) has produced 101+ White Rock Beach / South Surrey postcards and greeting cards because of the AMAZING views found at White Rock Beach and area. Ric Wallace was also was the first to register the domain WhiteRockBeach.ca. The idea came from the signs at the waterfront: Welcome to White Rock Beach.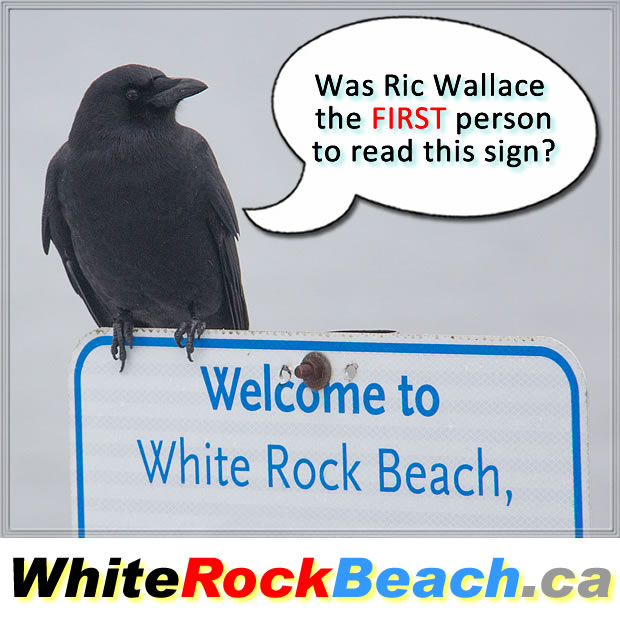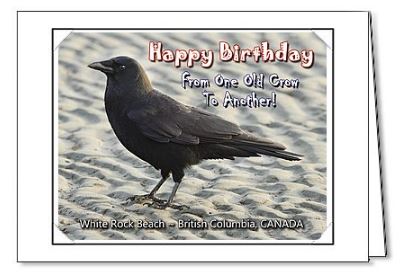 The birds of White Rock Beach are not camera shy and have appeared on many of our postcards, greeting cards, and postings. White Rock Beach is an AMAZING Bird watchers' paradise. Our BEST SELLING GREETING CARD – Happy Birthday – From One Old Crow To Another! Even old CROWS like the famous White Rock Beach in British Columbia, CANADA. The crows like peanuts and the seagulls like french fries. A few West Beach crows love MUFFINS.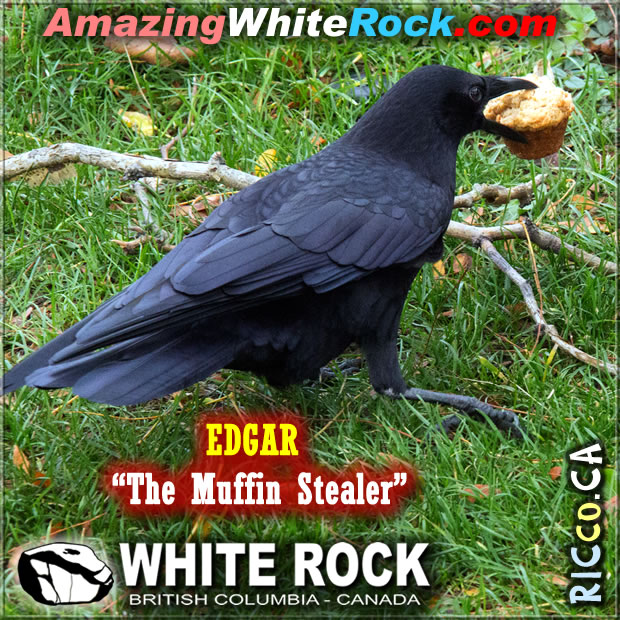 ---
---
Old, torn and sometimes photos in two or more pieces can be restored to their original state or better.

Ric Wallace does a high resolution scan from your original image and electronically uses a computer to do the retouching and corrections. High quality photographic prints can be obtained from the computer file. The computer file can be supplied on CD/ DVD, USB, or downloaded from the internet to ensure exact copies can be made for years to come, with no loss in quality like prints made from negatives which will degrade over time.
---